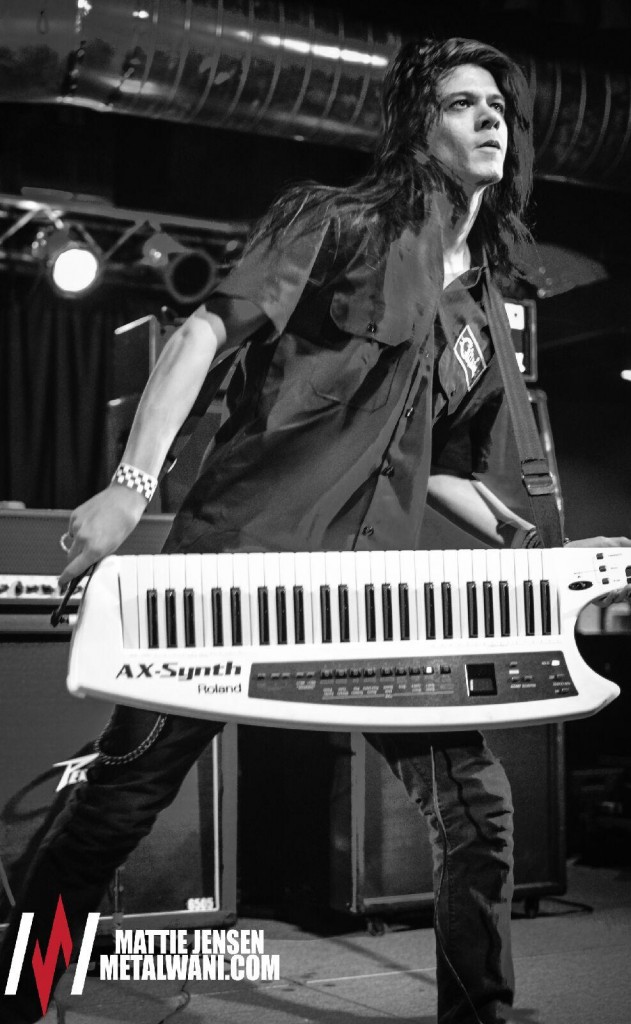 Diego Valadez
Synths
DATE OF BIRTH: 11.07.1991
HEIGHT: 5'11"
WEIGHT: 140 lbs
YEAR STARTED PLAYING:Keyboards self taught since 2005, formal lessons in 2009. Vocals since 2011
EQUIPMENT: Roland exclusive!
Roland Fantom G8, Roland Ax-Synth
Roland EXR-3
Alesis Q-61
Monster cables
Ultimate Support APEX AX-48 Keyboard Stands
On-Stage stands
Live Wire Solutions sustain pedals
Roland Ax-Synth stand
FAVORITE BANDS: I'll limit myself to favorite metal bands or this could get lengthy. Nightwish, Kamelot, Sonata Arctica, Epica, Angra, Adagio, Symphony X, Dream Theater, Leaves' Eyes, Wintersun, Stratovarius, Dragonland, Galneryus, Rhapsody of Fire, Children of Bodom, Luca Turilli, etc.
FAVORITE FOOD: Pizza, Burgers, Italian food, Pad Thai, Lemon Chicken, Mexican Food
FAVORITE DRINK: Coffee, Water, Sailor Jerry with Cherry Dr. Pepper
INTERESTS: Film score, Movies, "Retro" video games, Reading, Fine art music, Jogging, Travel, Amusement/Theme parks, Museums, the Zoo, Aquariums, Stand up comedy