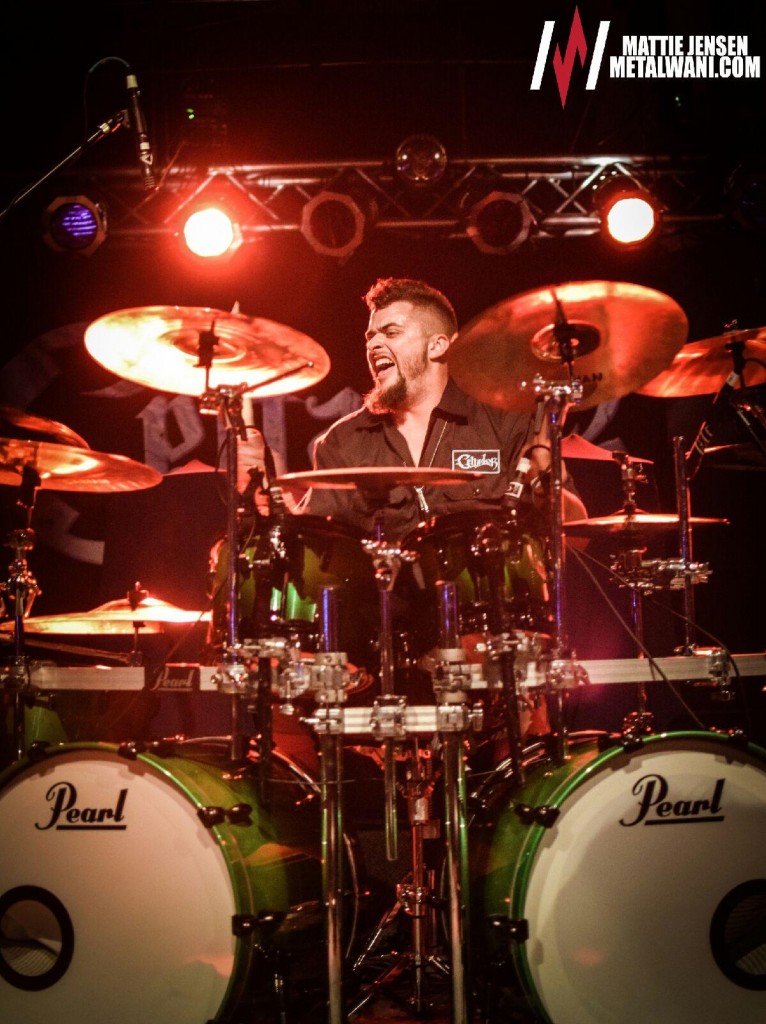 Nick Mccallister
Drums
DATE OF BIRTH: 10.05.1991
HEIGHT: 6'2″
WEIGHT: 195 lbs
YEAR STARTED PLAYING: Got my first kit a week after my 17th birthday
EQUIPMENT:
Pearl Drums
Sabian Cymbals
Pearl rack system (x2)
DW hardware
Evans drum heads
Vater Sticks
Trick Pedals
Roc-N-Soc throne
FAVORITE BANDS: Lamb of God, Devildriver, Disturbed, Divine Heresy, System of a Down, Daath, Godsmack
FAVORITE FOOD: Italian, Pastas, Steak, Eggs, Salads, Asian, Sushi, Pizza. Anything hot and spicy!!
FAVORITE DRINK: Beer, Alcohol in general
INTERESTS: Playing the drums, shooting, guns, pool, swimming, hiking, camping, fishing, hunting, off roading, driving, traveling.